2017 Oktoberfest Fundraiser
WHEN:  Saturday,  October 14, 2017    7 PM - 10 PM
WHERE: Nitre Hall
$25 / ticket for member*
$30 / ticket for non member  (become a member now and enjoy immediate discount)
This year marks the 10th Annual Oktoberfest Fundraiser Event featuring, our annual beer garden with a selection of seasonal beers, light German themed refreshments, and music.
Friends and non-members are welcome to attend this event at the regular price.  It's best to purchase tickets ahead in case the event fills.
If you are not currently a member or you need to renew, you can purchase or renew your membership to take advantage of the discounted ticket price.
Win a prize!!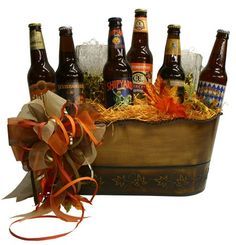 There will be several gift baskets and other silent auction items to bid on.
Included are several "growlers" of a Sour Dandelion Ale, "beer brewed in using the the Colonial style".  Rich Wagner, our Colonial Beer Brewer from Heritage Festival, has provided the Historical Society with the beer he brewed while at our 2016 Heritage Festival event.  This is a rare opportunity to own a true Colonial Style beer.  Holiday present for that beer lover in your life?
This year, we have 2 acts performing.  We will have the Firefly Gals performing, bringing their 1900's pre-blue grass music, along with the Kreaky Knee Kloggers.
We will also will have Jessica Graae will be performing, bringing her blend of folk-rock style and classical training.
$25 members | $30 non members
Cash or Check (payable to "HTHS")
---
How to purchase tickets:
For CASH/CHECK tickets
Arrive the day of event and pay in cash or by check.
For PAYPAL/PREPAID tickets
*Discounted Member Tickets  
Ticket price is $30 (plus paypal fee of $1.15) for non-members, or discounted $25 (plus paypal fee of $1.10) for current HTHS members.
Use the links below and print out receipt and bring with you the day of the tour to either of the Tour Start locations (below)
When purchasing ticket online, printout email as proof of your payment . You can buy multiple tickets at once by adding them to your Paypal cart, using the button below.