Haverford Township Historical Society
Powered by Members, Contributors & Volunteers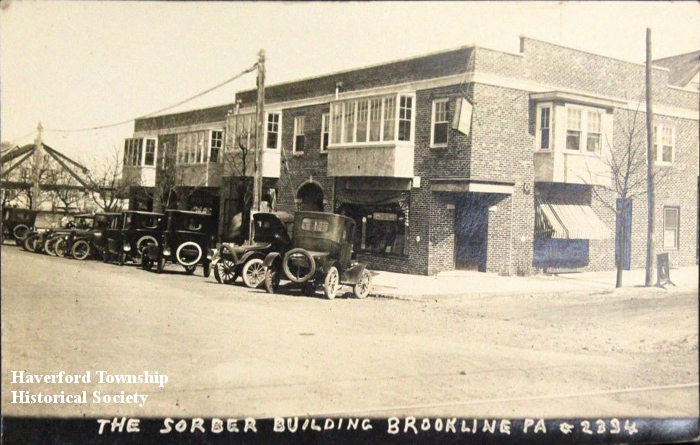 The mission of the Haverford Township Historical Society is to protect, preserve and promote the history of our community and to sustain its cultural heritage for future generations through educational programs, accessible archives and site preservation.
---
Upcoming Events – Mark Your Calendar
HAVERFORD HISTORY HEIST: The FBI Art Crime Team and the story of stolen artifacts from the Historical Society
WHEN: Thursday October 26, 2023 7:30 PM
WHERE: Quadrangle Auditorium, 3300 Darby Rd, Haverford, PA 19041
REGISTER HERE: https://haverfordlibrary.org/event/haverford-history-heist-the-fbi-art-crime-team-and-the-story-of-stolen-artifacts-from-the-historical-society-hths/
On April 14, 1979 approximately 24 antiques were stolen from Nitre Hall and the Lawrence Cabin, two Haverford Township historic buildings. The theft wasn't solved and none of the items were recovered at that time. In May of 2018, the Historical Society was contacted by Jake Archer, Special Agent of the FBI's Art Crime Team, requesting information about the items stolen.
Fast forward to December 2021 when an indictment was handed down charging a suspect with possession of 5 articles stolen from HTHS along with items stolen from other East Coast institutions.
Join us to hear Special Agent Jacob Archer tell us about the work of the FBI Art Crime Team and how they spearheaded the investigation around the thefts from the Historical Society.
This program is made possible through a partnership between the Haverford Township Free Library, the Haverford Township Historical Society, and the Quadrangle.
The program is free and open to the public, but registration is required. Click here to register or go to www.haverfordlibrary.org/events.
---
OKTOBERFEST THANK YOUS!
We'd like to thank the following businesses and individuals for their donations to this year's Silent Auction and Chance Raffle. Our fundraising event could not be a success without the generous donations from our community.

Ardmore Park Beverage
Blue Rooted/ Hootenanny
Brew Your Own Beer
Centrella's Deli & Italian Market
Colonial Market
Conshohocken Brewing Company
Crafty Kate's Creations
Discover Haverford
Eagles
Giant
Havertown Pizza
HTHS Gardeners
Ilene Corbett
JD McGillicuddy's
Jeff Wolfe
Learning Express Havertown
Little Flower creative floral design
Manoa Beverage
Middletown Township Historical Society
Needle Me
Orner's Nursery
Santa Marco
Sheila Withelder
Softwash Platoon
Starbucks Havertown
Sweeney Todd
Taddeo's Nursery
Wawa
Wynnewood Lanes
YMCA Havertown
---
HTHS in Brief
The Haverford Township Historical Society was formed in 1939 to promote and sustain interest in the history of our community. With the specific function of preserving documents, artifacts and information of historic value pertaining to Haverford Township, the Society has played a critical role in preserving our local history.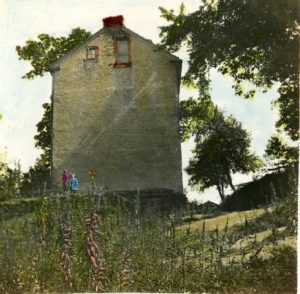 The Historical Society saved, moved, rebuilt and furnished the Lawrence Cabin (between 1690 and 1710), now located on Karakung Drive in Powder Mill Valley Park, and entered into a formal agreement with Haverford Township to also occupy, furnish, look after and run public programs at Nitre Hall (ca. 1810) and the Federal School (1797). In these historic sites, we have created award-winning educational programs staffed by Society volunteers. Visitors can also enjoy these local treasures during open houses, special events and by prior appointment.
Please explore this website to see and learn more of what we do!
---