Haverford Township Historical Society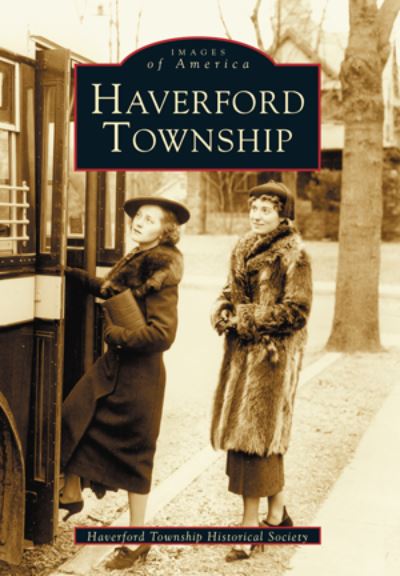 Haverford Township – Images of America (Arcadia)
The Haverford Historical Society is justifiably proud of this book, which we researched and authored in 2003. It's part of the popular Arcadia Publishing "Images of America" series. At a portable 6 1/2″ by 9 1/4″, this 128-page paperback is packed with 200 period photographs from our township's past, each accompanied by a fact-filled caption. The photos came from our own collections, plus we scoured the collections of others to find the best and most-rounded assortment that we could.
Chapters include "Settling In" (early houses and buildings), "Roads and Rails", "Feed the Soul" (religious institutions), "Fuel the Mind" (schools), "Pastimes", "Business Establishments", "Homes of Prominent People", "Neighborhoods" and "Public Service, Civic Pride".
Our book has proven to be very popular (being a handy guide, coffee table book and great gift, all wrapped up in one package) and is still available. The Society also has an inventory and sells copies.
---